What is your favorite fashion era?
"My favorite fashion era would have to be the 1980's. I love the bold colors and outrageous hairstyles. Most of what I wear now is a mixture of the oldies and the futuristic. Will Smith and Michael Jackson are definitely my icons of style; very goofy and odd but I love it."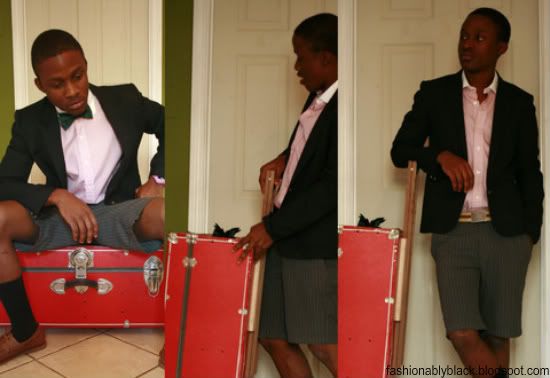 How do you decide what to wear each day?
"Before I go to bed, I always have an idea of what I want to wear the next day. It's usually based on my mood. I wear colors based on how I feel. I usually don't think too much about it when I wake up. I pretty much just throw on the first thing I see based on my preconceived notions."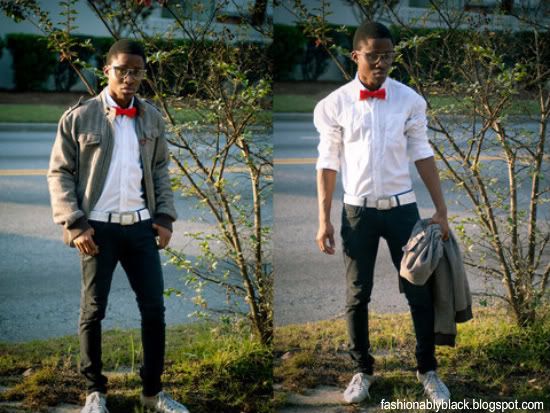 What would you wear to your own wedding?
"Wow. I actually don't plan on getting married; at least not the traditional way. I like to wear the opposite of what an event requires. For example, I wore black jeans to my prom! So, I will probably wear a jean jacket, tuxedo shirt, pink bow tie, black skinny jeans, and Fusion Kevlar sneakers."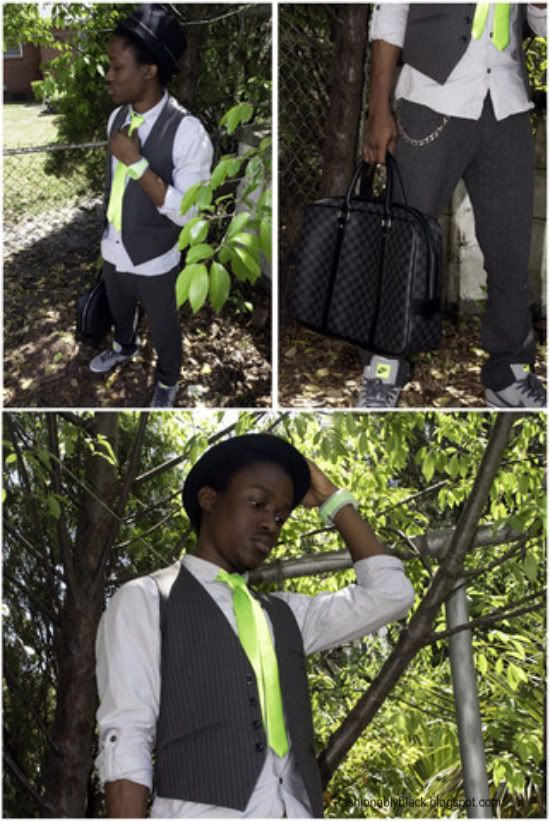 What is your personal style philosophy?
"Style is not even a word to me. Who am I to define it for anyone? I don't even consider myself stylish. Look in the mirror and tell yourself you are beautiful, because if you don't no one else will. I made that up in high school and I have followed it ever since."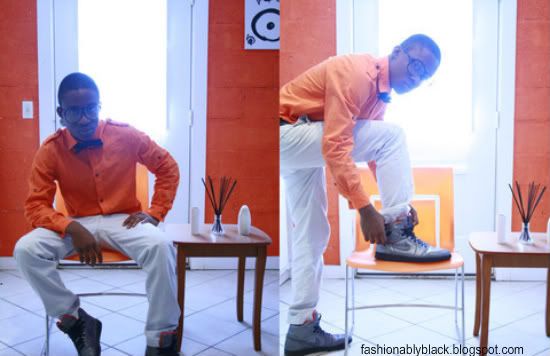 A

man who is not afraid to play with bright colors! How refreshing. As this nisto demonstrates, his style cannot be put into a box. A fusion of prep, sporty, and funky with a splash of vivid hues, he is sure to turn heads.

The dusty grey vest sets the tone for the opening outfit; very urbane and sophisticated –an ideal combo for a gentleman's first day of school. The vibrant crimson tie matched with a pink watch adds a rush of color to an otherwise neutral hued outfit. The chain link bracelet lends a touch of rebel panache, while the sepia sunglasses provide a cool yet casual vibe.

A red bowtie paired with dark wash jeans and white sneakers? Too cute! The silver jacket adds a hint of ruggedness and the crisp ivory belt brings it all together. Overall, grey, white, and navy blue prove to be a winning color combination.

This handsome nisto, always the resourceful one creates a brand new look (outfit 4) using several garments worn in the first photograph. By swapping the red tie for an emerald one and donning a spiffy black hat, while retaining the dark trousers and crisp oxford shirt, he exemplifies the concept of reinvention. Don't be afraid to shop in your own closet! Mixing and matching pieces always breathes new life into old favorites.
Check him out at the following websites: