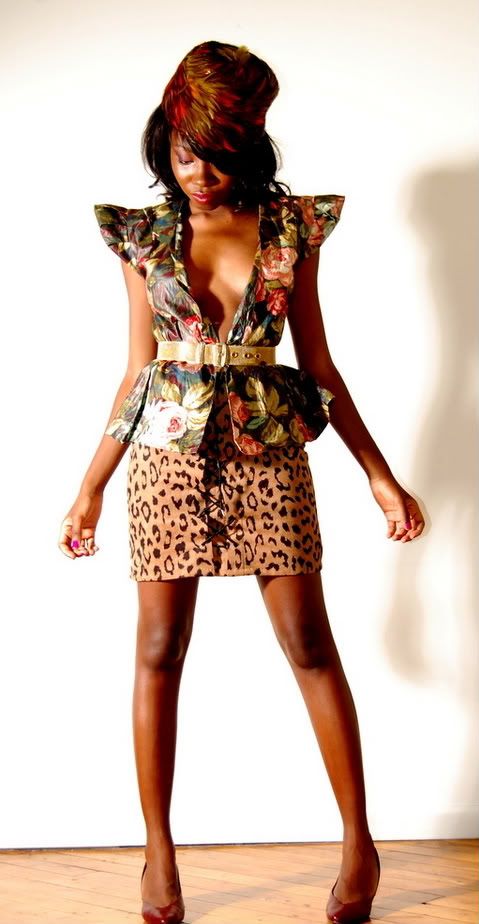 What's the number one thing a woman should have in her closet?
"A dress that reflects her personality. Not necessarily black. I personally think the little black dress is overrated."
What is your personal style philosophy?
"I honestly don't consider myself stylish. How I dress, do my hair and makeup, and what not is more of a reflection of my way of thinking and current artistic endeavors. I do have a vivid mind, so I like to experiment with fabrics, materials, paint etc...but then again, I do think style is dressing as you feel fits your personality best. So maybe I am stylish after all!"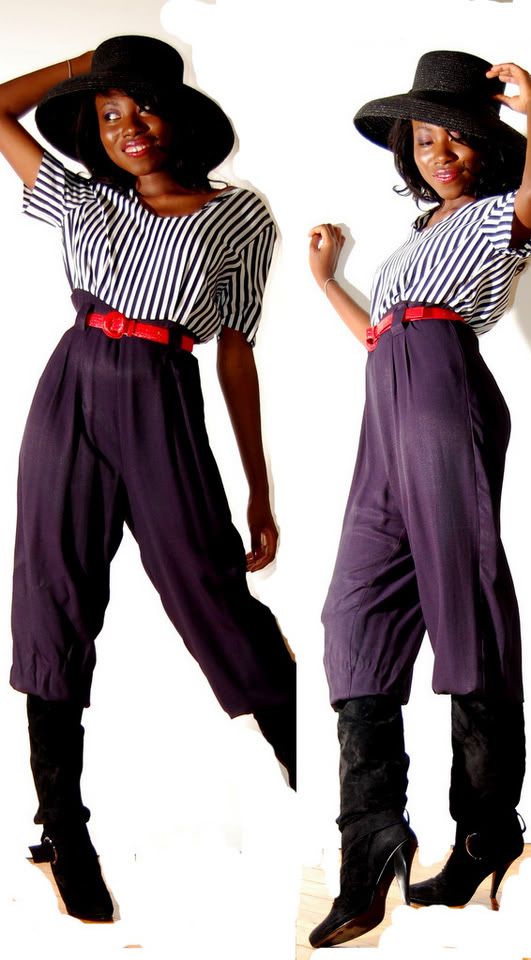 What one item takes up the most room in your closet?
"Dresses. I have so many dresses..and jackets…and shoes…and vintage bags."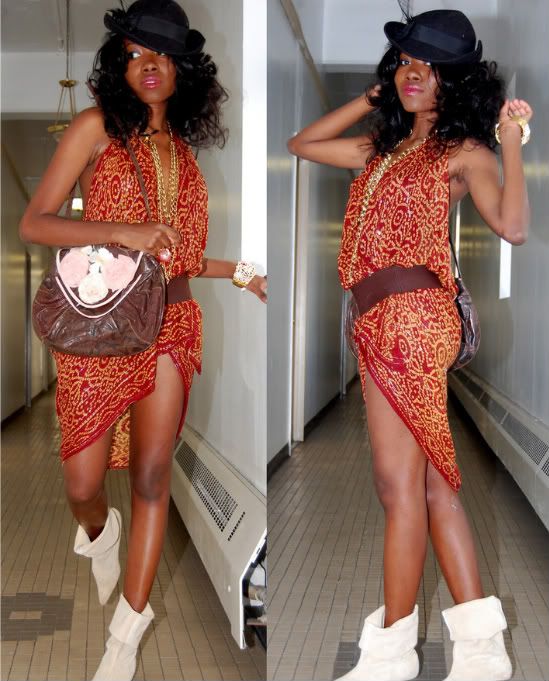 Would you rather dress up or down?
"I rather dress up than down, will never be a label whore, and damn it have fun with it!"
"I just wrapped up my new fall 2010 jewelry collection, which won't be in stores for a few months, but we are taking inquiries and will keep you informed when it becomes available to the public. Until then have fun with our reworked vintage one of a kind, and original designs on http://www.rue107. Thank you so much for the support!"
T

oday's adorable nista offers a great lesson on the many ways to wear a belt. No longer a tool used solely to keep pants in place, modern belts offer a punch of versatility and originality –in addition to loads of style. Every fashion plate must invest in a collection of belts. From thick to thin or luscious leather to sweet satin, a belt is the finishing touch to many an outfit. Can't dish out the dough to boost your belting wardrobe? No problem, besides being an affordable outlet, thrift stores are a great resource to find everything from retro to contemporary styles.

Cinch the waist
Using a belt to cinch in the waist is a classic way to incorporate this versatile accessory into your everyday apparel. It not only draws the eye to your midsection, but offers an instant slimming effect by highlighting the trimmest part of your figure. Let's turn our attention to Ms. Nista's first ensemble. Wearing a daring look, perfect for a night on the town, she grabs a neutral belt to execute this fashion technique perfectly. Her pencil thin cincher is doing double duty, not only perfectly nipping the waist, but also tightly securing her barely there wing tipped floral vest. The lower half of the outfit consists of a leopard print corseted pencil skirt accented by burgundy pumps. Now I know what you're thinking, "She's wearing TWO
different
patterns." In a previous
post
I commented on the ways to effectively don prints. However, if you insist on being a fashion rebel, take a cue from our stylish lady and balance out the divergent fabrics with some skin. The key is to not wear print from HEAD TO TOE. Showing your shapely legs or amazing arms is crucial to making this look work. Finally, the pillbox hat with shades of tan, plum, and burgundy add a charming and delightful finishing touch to this winning ensemble.
Bring up the waist

Going for a long and lean look? Hiking up your belt is an ideal way to make your fabulous legs seem a mile long. Donning a pair of plum pants held up by a bright and delicate apple belt, our fearless fashionista's second ensemble provides the illusion of a high natural waist. Her shirt –a vertical black and white stripe confection, also adds to the ensemble's overall lengthening effect. When selecting the precise blouse to compliment your lofty attire, choose a piece that is effortlessly tucked in. A form fitting body suit or shirt made of a smooth fabric like silk is best.


Alter fit

Transforming a large garment, into a modish outfit is easy with the help of a stylish belt. For her final outfit, our nista takes an oversized red and mustard V-neck geometric print dress with mucho potential, grabs a chocolate belt and –voila; instant retro chic! Again, the position of the belt, in this case on her hips, aids in elongating the body and slimming the silhouette. She tops this sartorial selection off with a pair of cute ivory boots, a gang of gold chains, and a delightful black hat.

How do you use belts to enhance your wardrobe?