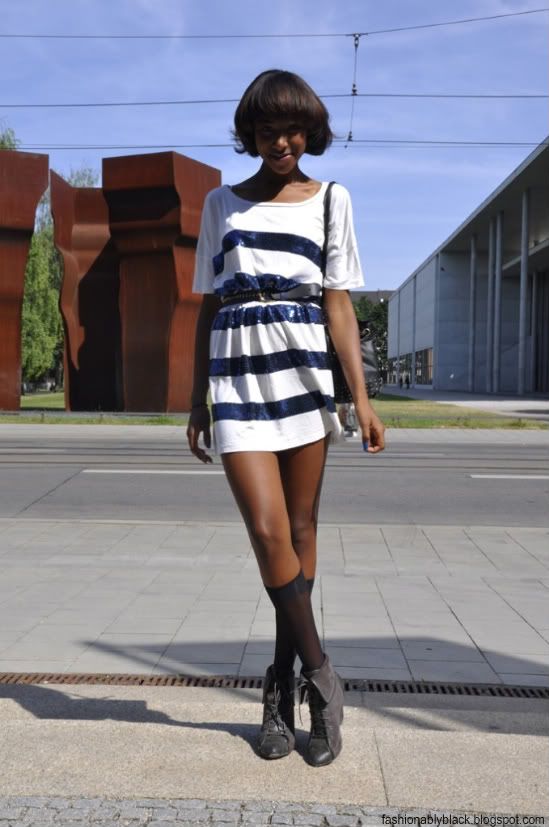 What clothing stores would you like to see in your town?
"I wish I had a TopShop in town. I hate ordering online because I like to see how clothes fit me. Some things look different on different people."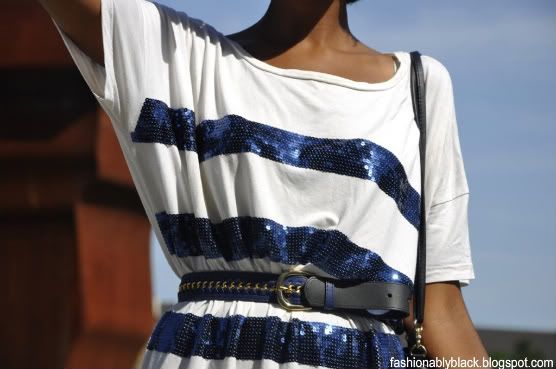 Can fashion be affordable?
"Yes, I think fashion can be affordable. If you keep your eyes open, you can find very cool pieces at H&M or Zara. That is what I do most of the time. Another good tip: Shops of young designers. They sell very fashionable clothes for little money. If you are in Munich, Germany, I suggest Machima."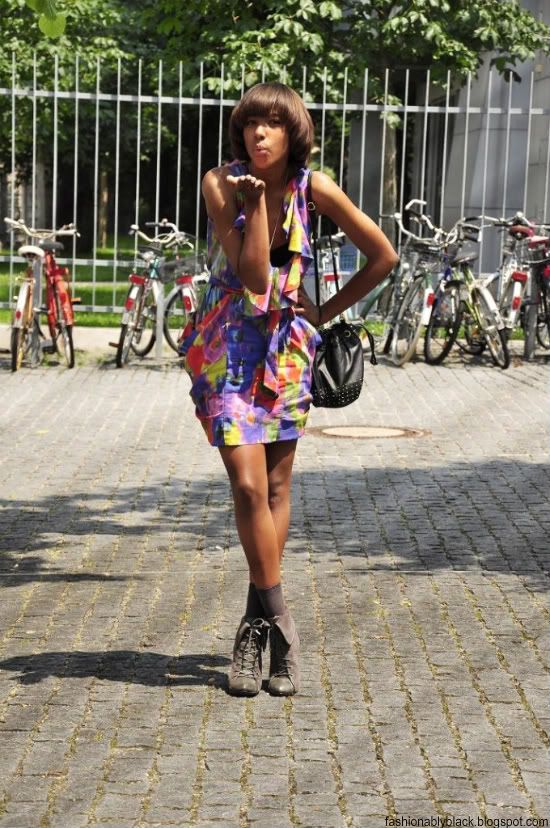 Is fit important when it comes to fashion?
"Of course it is. How can anything look good and fashionable if it doesn't fit well?"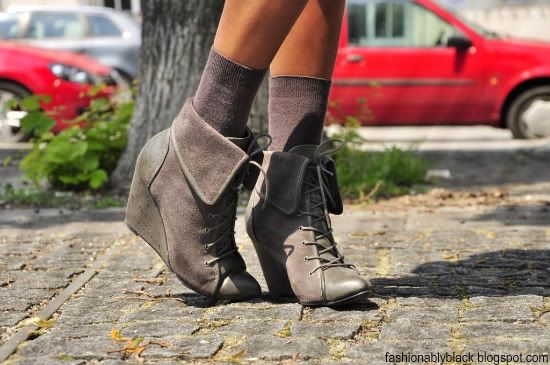 Talk about your first-ever "aha" fashion moment?
"I tried to find it but I can't remember. But I recall my last one. I'm so into shoes… so when I saw these creamy plateau boots at Zara that was really an "AHA" moment for me."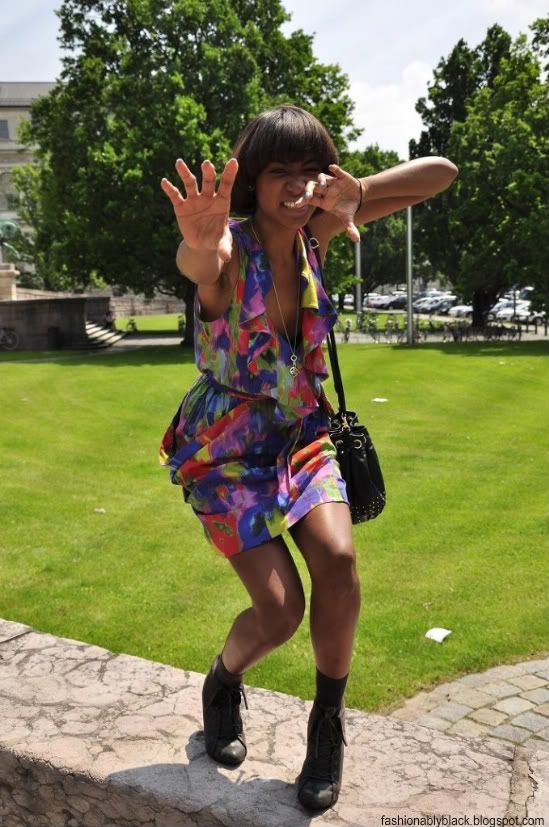 T

his lovely nista exemplifies the importance of fit in making an ensemble work. Donning a stunning gold buckled belt with chain detailing to cinch in the waist turns an otherwise oversized garment into a svelte and slinky summer must have. The pewter knee highs matched with her short chocolate tresses add a coquettish flair. In a daring move, she topped the outfit off with a charming grey wedge bootie wrapped in suede –a fabric customarily worn during the more blistery months. However, her elegance and confidence make it work!
The second outfit with its bold and vibrant floral pattern exudes a lighthearted and playful flair; the perfect look for those easy breezy summer days. In a quandary over what to wear when it's warm? Slip on a dress. As this nista demonstrates, it's effortless and elegant. Missed your pedicure appointment? Don't fret. Grab a pair of cute wedge booties, like the ones above and casual observers will be none the wiser.