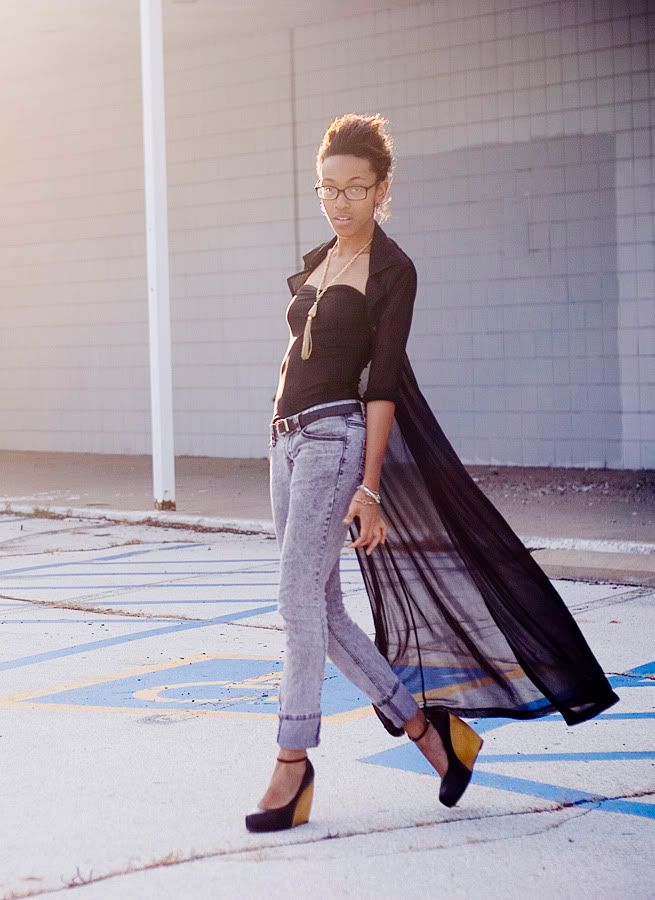 [gender.female]
"I live in the U.S., in a small city in Michigan. I'm originally from Ohio but go to school for graphic design and photography here in Michigan."
When did your unique style start to develop?
"My style started to develop a little over 2 years ago when I first started thrifting. My sister and I used to go several times a week and after a while the things I started looking for began to change. I used to go the thrift store looking for a pair of "black pants" or a "white sweater" and over time I realized all the gems I was missing out on were unique pieces that were slightly quirky and a bit outrageous. I started buying items like these and realized how much they inspire me. My style further evolved when I started to see the way I dress as another form of self-expression. Some days, I have several outfit changes just because my mood changes throughout the day. Some days certain colors and proportions just feel right!

This turning point in my style occurred right about the time I began to start taking my photography seriously and developing my own style of art. I think often times my whole style aesthetic, taste in photography, and graphic design work all resemble each other in the sense of being slightly quirky and using similar color choices."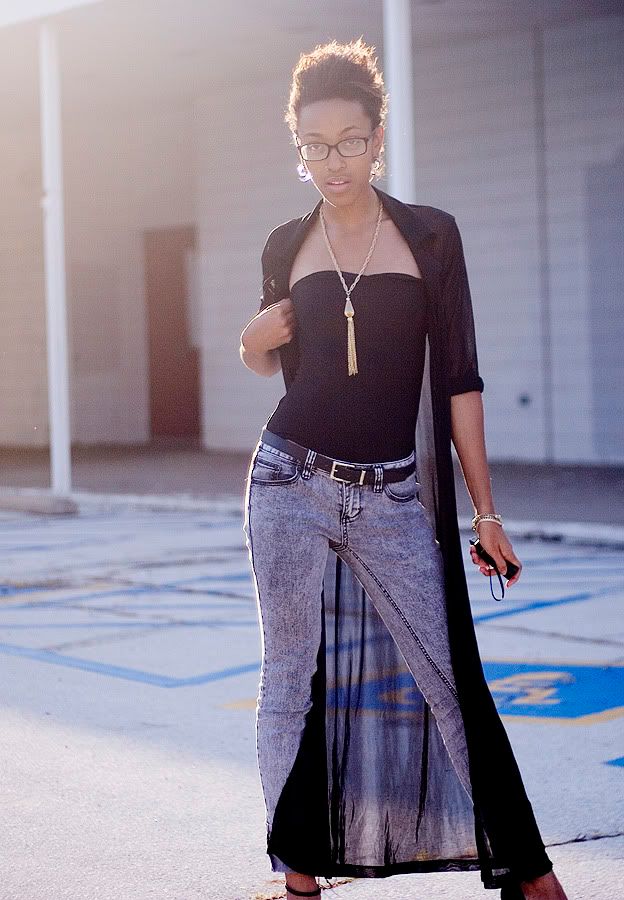 Fashion rule you love to break?
"A fashion rule I love to break is buying and wearing clothes that aren't my size. Often times I love purchasing things a size or two too big and being able to swim in it. Overblown proportions are something that people often miss out on because they are usually so caught up on fit. While the fit is important, there's a whole other realm of possibilities that come with clothes that aren't the correct size. I generally think this is more effective if something large is worm with some article of clothing that is fitted and retains some shape.
Another fashion rule that I tend to break is combining a mass amount of colors and prints into one look. Sometimes I'm not really concerned if they technically "go together" but it's more based on the mood I'm trying to convey. Some days I'm feeling a bit wacky and energized and wearing lots of prints/colors portrays that well visually."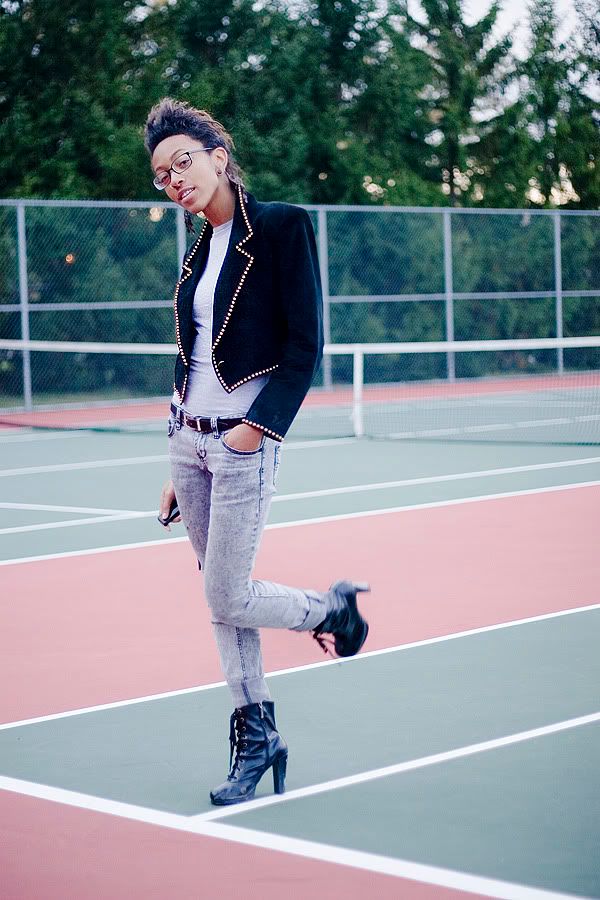 Do you enjoy the looks and attention that come with standing out in the crowd?
"It's always a love-hate relationship between the attention I receive when it comes to my attire. In bigger cities, I don't get much attention but my school is located in a small city in Michigan that isn't exactly known for its extreme class, so the stares come in hoards. I enjoy it because it's a sign that I differ from the average Jane walking around in the supermarket; yet at the same time I wish I wasn't the only one in this area who seems to care about their clothing style in a more creative fashion. It's nice though, I get a lot of smiles and compliments which can boost your day a bit."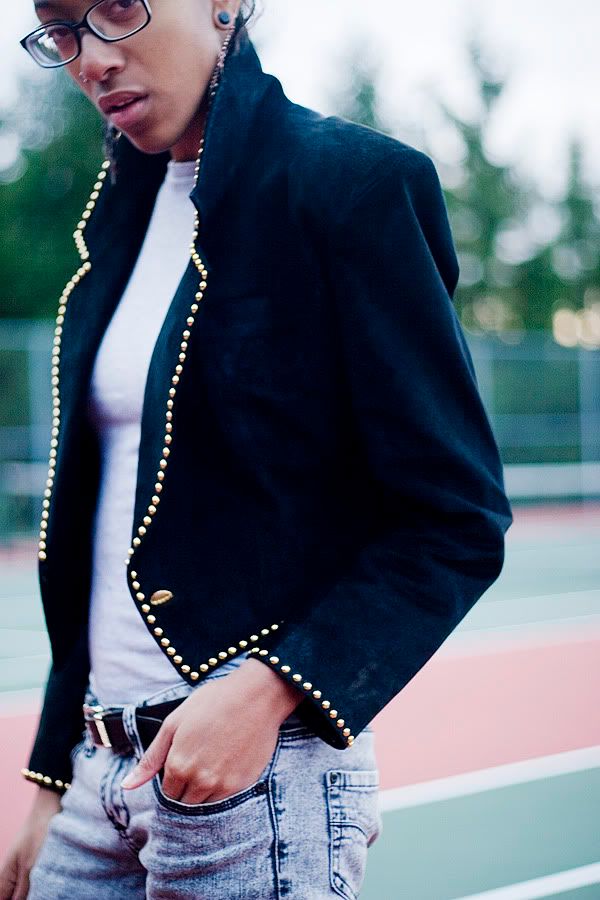 Can you recall the least amount of money you spent on something that was really a true gem?
"Most of my clothes I get from Goodwill, which means there are quitea few gems I've found that I bought for basically nothing. Probably the latest gem I've purchased was a silk floral dress from a vintagestore owned by a friend. I ended up only paying $6 for it because Iknow the owner; otherwise it would have been a little out of my poorcollege student budget. The dress just fits so beautifully on thefigure. It drapes and hangs in all the right places. Plus, anytime I wear it, it makes me excited for spring."
Anything Else?
I hope new readers will check out my blog http://11.acesaura.com/ and be on the look out for a new site of mine where I'll incorporatemy own poetry and photography. It should be up within the next monthor so. I'm extremely excited about it! I'm quite a fan of written language and I'm pumped to share mine with the world for the first time. I'll just leave you with a quote by my favorite photographer that makes me think. It's said in the context of photography but can be applied to all other applications of art and style:
"To say a photographer has a vision is to say the photographer has something unique to say to about the world. Why do some photographers have something unique to say, when so many others just shoot pictures that are general and lacking vision? Most people would say it has to do with talent. Maybe. But maybe not. Maybe it has nothing to do with talent. Maybe it has to do with the ability to express one's feelings. The person who presents a strong vision has figured out a way to express his or her feelings, while others are struggling to do that. Talent, then, becomes not so much artistic talent, though that may be a good part of it, but rather emotional talent."- Rodney Smith.
T

his charming nista exemplifies how a few simple modifications can provide instant drama to any outfit.
In her first look she pairs a basic black shirt and skinny cuffed jeans – two articles of clothing leaning more towards the common rather than colorful side, with a floor length sheer sable cape. The elongated garment adds a quick punch of panache to her overall persona; while her delicious two toned wedges and classic belt further compliment the ensemble.
For our nista's second sartorial selection she dons a traditional black blazer with unique and fashionable flair. The gold studs on the jacket's trim immediately catch your eye. Teamed with a white t-shirt and the proverbial denim jeans, she comfortably transforms fundamental wardrobe staples into a head turning masterpiece.
How do you add drama to your outfits?
How do you deal with the attention received from your daily attire?