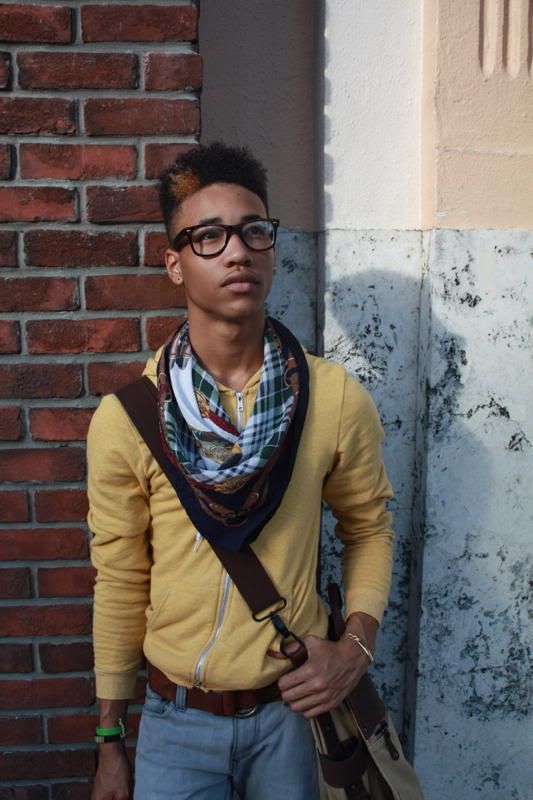 [location. united states]

How did you develop an interest in fashion?
"Over the years, I have learned that the clothes you wear are more than something to hide a nude body; they express emotions and can bring joy to an individual. Once I discovered Jean Paul Gaultier was the designer of the magnificent costumes in the film, "The Fifth Element" I was sold. I realized fashion is what I want to pursue in life. The colors and lines bring art to another level."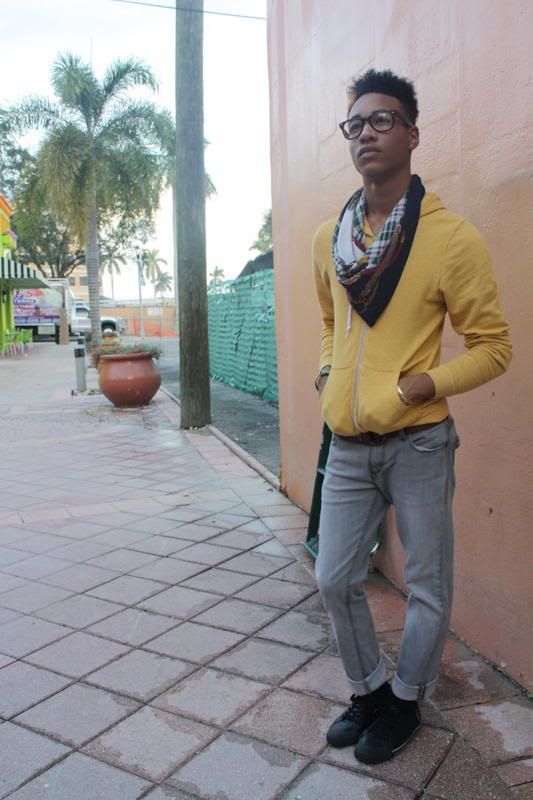 What are your favorite color combinations?
"Black, brown, and navy blue."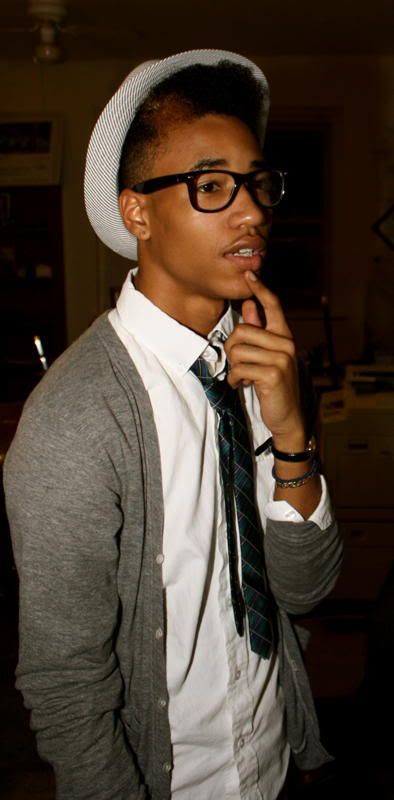 How do you organize your closet?
"My main goal is to keep the pants and shirts separated –while they each are divided by category. Ex: sweaters with sweaters, vests with vests, crew necks with crew necks. Sadly the clothes always end up mixed together!"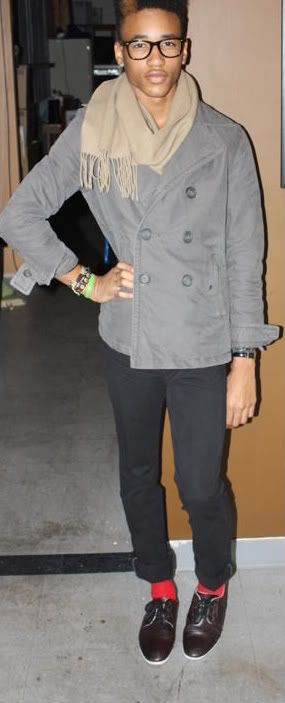 What is your most recent fashion related purchase?
"Brown wingtips from Neiman Marcus."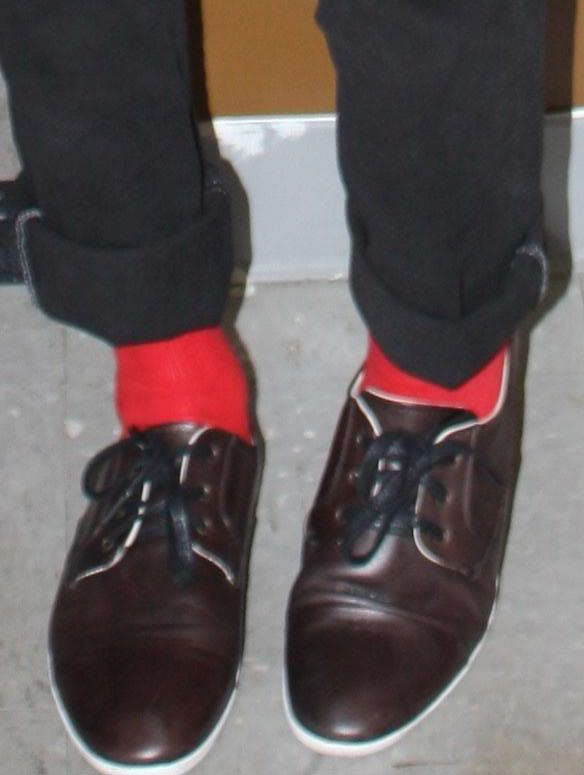 T

his wonderful nisto is the perfect example of the countless ways neckwear can enhance an outfit. Guys, not totally committed to wearing jewelry around the neck? A scarf is the perfect alternative. It's quick, carefree, and offers unlimited creative expression.
His first wardrobe selection, featuring a scarf with accents of kelly green, ivory, and chocolate tied freely around the neck, serves as the ultimate compliment to his mustard hued hooded jacket. The light and wispy nature of the piece is great to don on breezy summer days; while the scarf's depth and dimension properly set off the ensemble's overall fitted silhouette. However, don't run and grab a scarf just to save a bad outfit! Though in this photo, the denim jeans and top naturally harmonize (yellow sun/blue sky).

Need a more polished look? Scarf not cutting it? Try a tie. Our nisto's second sartorial choice proves that it can add a professional touch to even the most casual attire.

For his final look, he dons an oatmeal scarf made of heavy fabric –for two reasons. Fashion and function. It's keeping him chic while the temperature's bleak. Also, the bulky nature of the scarf especially compliments his hefty charcoal overcoat. In this instance, a flimsy scarf is not only impractical but useless. Topping the ensemble off with his retro style glasses, pencil thin jeans, coffee colored wingtips, and lovely red socks –he's sure to brighten even the dreariest of days.
What is your favorite neckwear accessory?