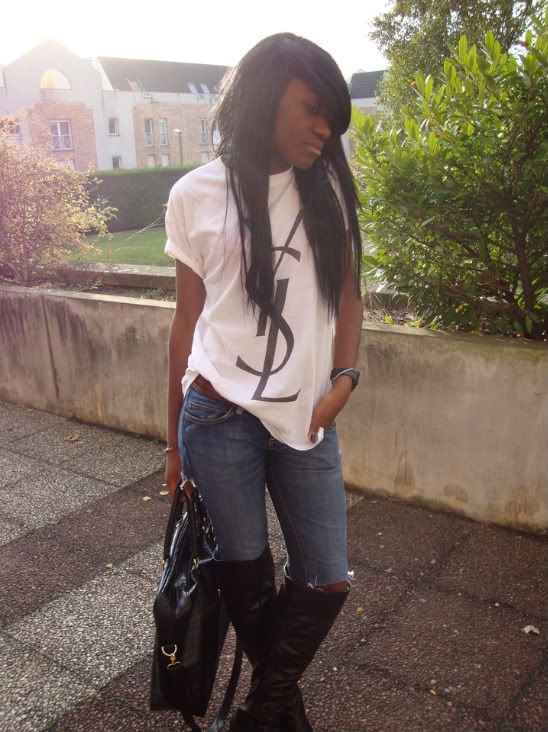 How did you learn to walk in high heels?
"I learned to walk in high heels alone and by watching my mother because she wears high heels all the time!!!"

Favorite fashion rule you love to break?
"My favorite fashion rule that I love to break is maybe to wear a spring bonnet in the summer or to wear a long shirt like a dress with a belt, I guess."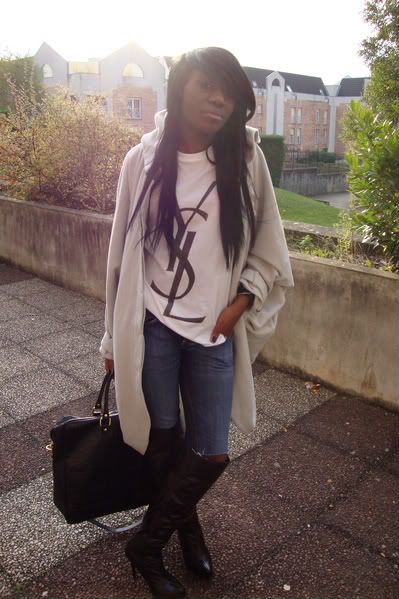 Who are your style icons?
"My style icons are Grace Jones -her style is very timeless; the Olsen sisters, because they mix vintage clothes very well; Agyness Deyn, Kate Moss, and Erin Wasson because these three models have her own style –cool and chic; and I like Kanye West's style too."

Can you describe your personal style in five words or less?
"My personal style in five words: cool, comfortable, chic, original, and creative. I think the most important thing in fashion is to make your own thing and to create your own personal style (if you want to cut a shirt or a tee, do it). Fashion is feelings, emotions, and personality. Dress for yourself."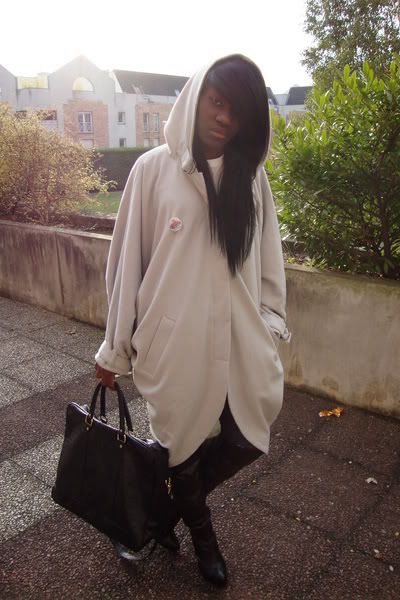 Anything else?
T

oday's marvelous nista introduces the concept of

casual chic

, an effortless approach to fashion that brilliantly integrates several items –all at various price points, into one show stopping ensemble. Its cool and urbane nature is perfect for a quick weekend brunch or even a fun day of shopping with the girlfriends.

The foundation of this relaxed yet sophisticated look is her comfy white cotton Yves Saint Laurent T-shirt and form fitting sky blue denim jeans; two universal wardrobe basics perfect for evoking the casual mood. Layering the ensemble with a hooded ivory jacket further contributes to the nonchalant tone. By contrasting those relatively affordable pieces with a luxurious black leather handbag and accompanying knee high boots, she add the elegance necessary to fully evoke the casual chic persona.
What items do you wear to create a casual chic look?