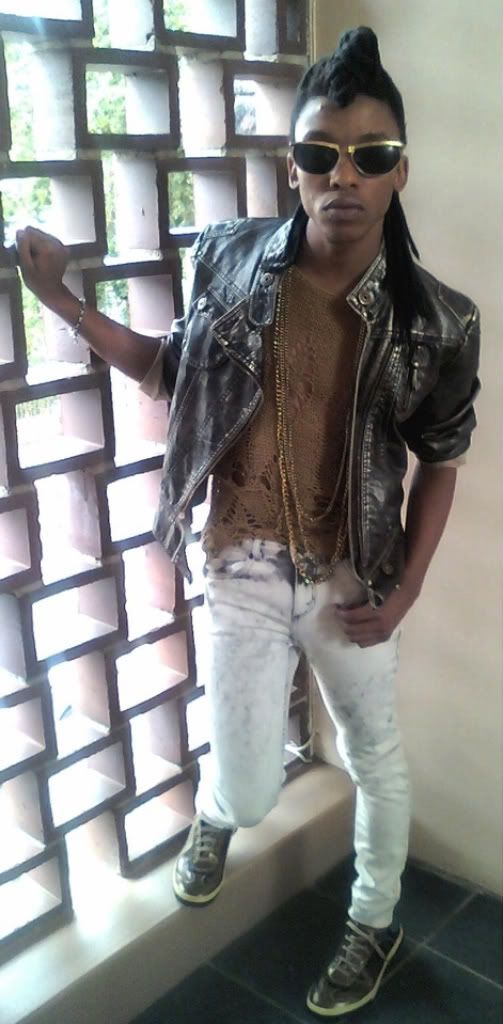 How many pieces of clothing do you own?
"A lot of jeans, pants, shorts, vests, jackets and shoes; two cupboards full!"
What are your beauty secrets?
"I never leave my apartment without sunscreen. Also, always moisturize and exfoliate no matter what. I learned to alter my own clothes, since I'm never satisfied with clothes that aren't personalized."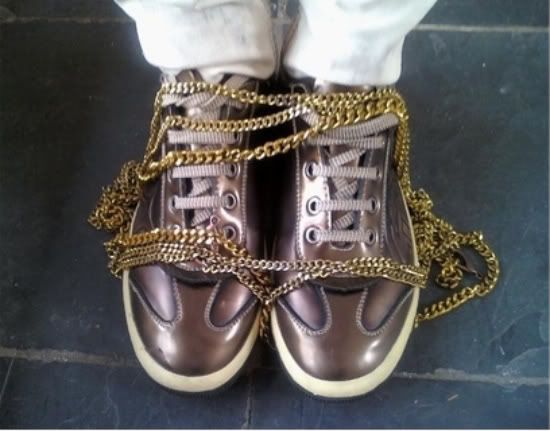 Do you read fashion magazines?
"Yes. Vogue of course. W, Vanity Fair, Men's Vogue, GQ, Dazed. Vogue and Vanity Fair are my favorites."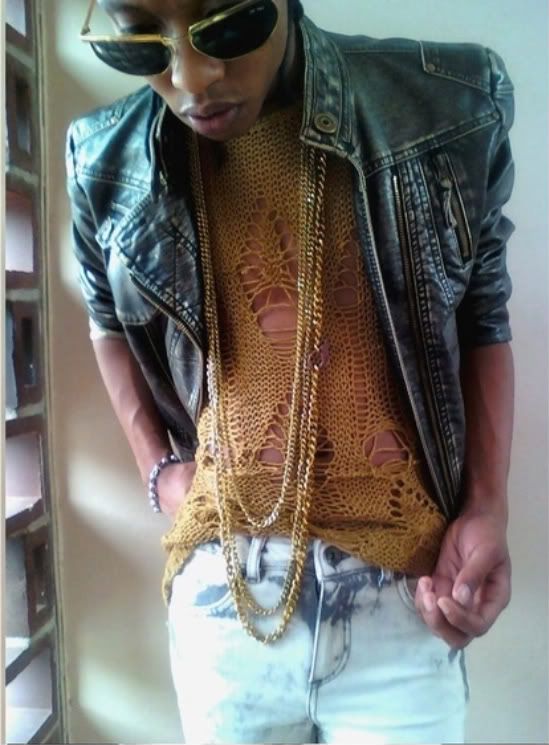 Do you come from a stylish family?
"My mom has always been a vintage girl. The rest of my family is very much into fashion, in their own way."
"I starred alongside Whoopi Goldberg in Sarafina when I was four, so I'm a child star in South Africa (not quite but it was a great experience). Film, TV, music, writing, and performing are my other interests. I edit and write for a film website in South Africa, http://www.thecallsheet.co.za/. My documentary (currently in post-production) on Nobel Peace Prize nominee and AIDS activist Zackie Achmat will air on SABC 2 and will also be featured on the website soon. Check out my modeling profile on http://www.modelbase.co.za/ and comment on my pics, www.modelbase.co.za/portfolio_15151.html. Also visit my MySpace page, www.myspace.com/siyasalay."
I

n America, the first Monday of September marks Labor Day, a tranquil holiday signifying endings, specifically the end of summer and for the style conscious –the end of wearing white. Traditional U.S. fashion etiquette dictates the latter rule primarily due to the fact garments of this pale hue, in addition to being easily soiled are frequently made of lighter fabrics unsuitable for blistery weather.

Over the years, this voguish decree waned considerably. Chic white ankle boots, pearl V-neck blouses, and ivory princess cut coats are common winter wardrobe staples. Take a cue from today's handsome stylisto, this light hue is appropriate any time of year.
How to wear white post-Labor Day
A great way to continue wearing white during the cooler months is to sport a classic pair of jeans. Our amazing nisto chose denim of the bleached variety to compliment his look, but whatever you select; there are several hard fast style rules to consider.
Since ivory denim is not as forgiving as its colorful cousins, the correct size is essential to any outfit; the goal is to deemphasize lumps, bumps and other physical imperfections. Length is also an important factor. White jeans should hover freely around the ankle –not scrunched like legwarmers. Check out our nisto's pants; he is wearing skinny jeans to compliment his slender silhouette; also note the size –long, but not too long.
Given that white is a neutral shade; the sartorial possibilities of colorless jeans are endless. Today's nisto chose a stunning jewel tone mesh shirt and a rocker chic inspired charcoal jacket to compliment his denims. The array of gold chains, mauve patent leather sneakers, and retro sun shades further add to his rebel look. This season, try your blanch jeans with a sweet pair of black suede boots or a cozy cashmere sweater.
Are you wearing white after Labor Day?
How did you celebrate the holiday?