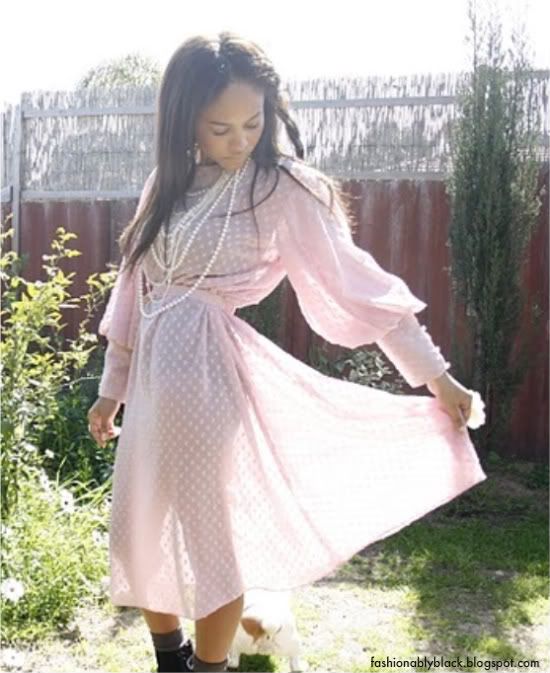 [gender.female]

What was your most recent fashion related purchase?
"My latest purchase is a stunning full length, backless vintage sparkly gown. It's the most amazing vintage piece I have ever laid my hands upon. I spotted it last week but it was a bit pricey. I went back the next week and luckily for me it was half price! I was so grateful that nobody snatched it up yet. I can't wait to take photos and share it on my blog! Along with the dress, I also picked up a vintage black felt wide brim hat for $9.00. When I saw it, I knew I had to have it. It's right on trend and didn't cost me a fortune. The kind of things I find in thrift stores never cease to amaze me. Fashion truly does repeat itself, but not always in the most obvious way."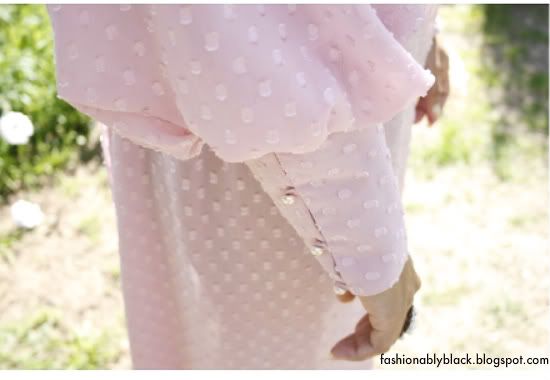 Best compliment received on your style?

"The best style compliment I have ever received was on my birthday this year. I'm a self taught sewer, so I made my own birthday dress inspired by Alexis Mabille's two toned dresses in her Haute Couture 2010 show. Everyone loved the dress. Receiving compliments for something you actually made yourself is always just a little bit more special. I feel incredibly special when friends see the clothes I have made and ask me to make them things too or dress them!"
If you could only wear one pair of shoes next year, what would they be?
"It must be my new pair of vintage Justin Ropers! Living in Australia, top quality vintage cowboy boots are hard to come by, so when I snapped these up on eBay for $11.00, I was thrilled! I absolutely love them. In fact, I'm sitting in my Property Law class wearing them right now!"
What is the most common fashion mistake in your city?
"When I roam around town, it becomes quite apparent that everyone likes to dress the same. I see the same shirt from the same shop on four different people within ten minutes. Not being brave enough to step outside the square (and possibly face a few strange stares) is the biggest mistake."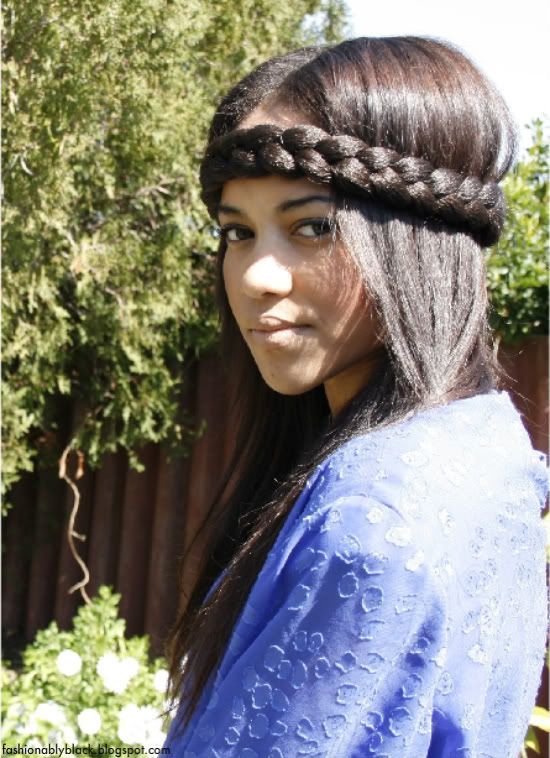 What advice would you give to someone wanting to be more fashionable?

"Don't buy clothes simply based on the brand! I always hear people say something to the effect of 'oh but its [insert high end fashion label here].' That to me means nothing if it looks hideous! Buy for your shape and style and forget the label. It's very easy these days to spend very little money on items that are quality."
W

ant to stand out in the style crowd? Then vintage attire is sure to satisfy your sartorial appetite. Since fashion is cyclical, it's easy to get your hands on cool clothes from the past just like today's fabulous nista.

Pretty in pink, our nista is wearing a sheer vintage dress that creates maximum flirt factor. The delicate ivory polka dots add a dose of attitude and texture to this fanciful look and the mock belt gives mucho definition to the waist. Pairing this elegant garment from yesteryear with a modern black suede ankle boot and pewter socks makes for the perfect classic-meets-current combo. Take a little inspiration from this nista, it's best to balance retro inspired apparel with chic, up to date pieces like her dazzling footwear. The collection of cream pearl necklaces and matching shank buttons keep it clean and sleek, while the puffed sleeves are perfect for evoking a whimsical, old-fashioned vibe.

In her second wardrobe selection, our lovely nista wraps herself in vintage goodness with this voluminous purple dress nipped in slightly at the waist. The never ending, soft, circular detailing transports this seasoned get-up into more refined and urbane territory. Below the waist, her suede ebony side zip booties and accompanying charcoal socks change the character of this outfit in a flash. Finally, this retro inspired look is nothing without her braided headband and oversized circular rings in salmon and silver. It's the perfect finishing touch, while not detracting from the main focus -her stellar retro ensemble.

If the idea of slipping into a pair of hand me down jeans or used saddles shoes leaves a sour taste in your sartorial palette, opt for pieces with vintage inspired details, like a delightful paisley dress or even a chic highwaisted skirt.







Do you like to wear vintage pieces?

Where are some great places to get retro inspired clothes in your area?