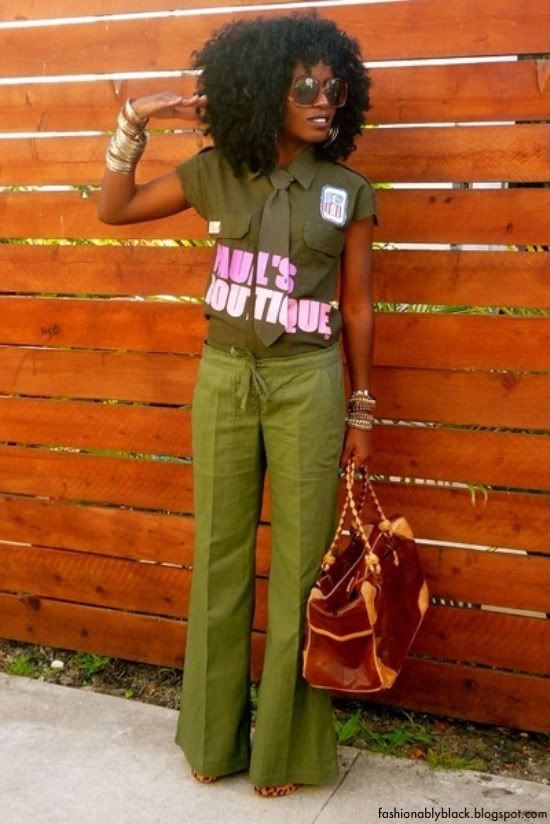 [gender.female]

Who or what teaches you the most about fashion?
"As far as my fashion sense, I'm inspired by all things. I truly do not have one person that I look up to. I do what works for me and that is usually based on my mood; how I'm feeling. If I feel blah in the morning, I will dress accordingly (though, to the rest of the world, it doesn't appear so). If I'm having a bad hair day, I rock a turban or beanie and dress around that."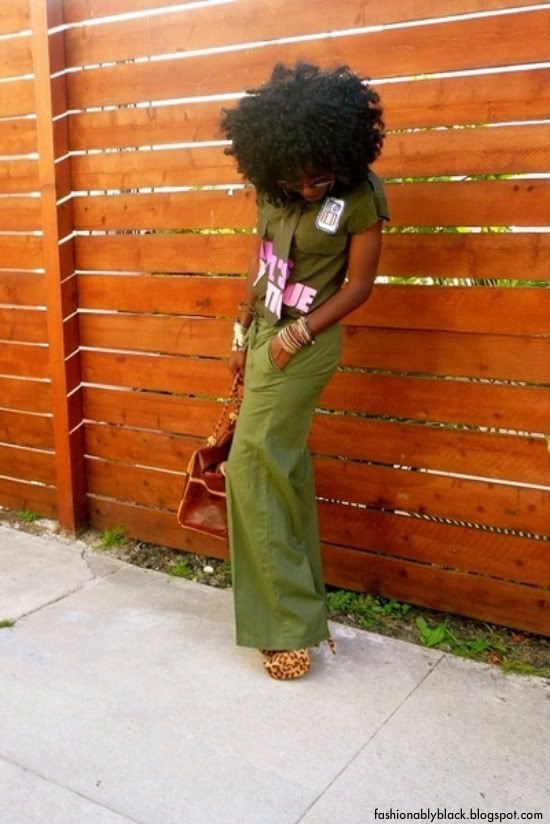 Any fashion cravings at the moment?

"Pegged pants, boyfriend sweaters, and blazers."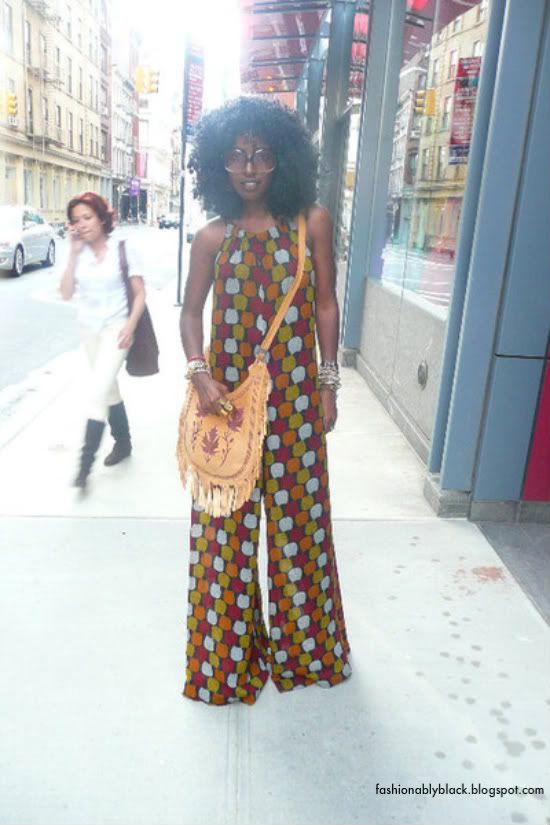 What are your beauty secrets?
"I truly have none. I don't wear a lot of makeup. Give me liquid eyeliner and brown lip gloss/lipstick and I'm straight. Nothing else."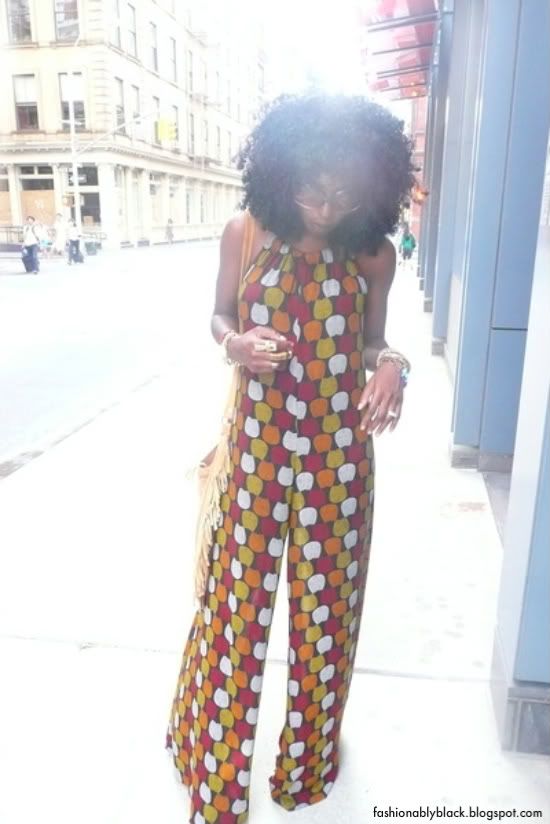 "I shop anywhere. I find things everywhere I go, even if it's just one item. My core style, my foundation is on the boho side, so I usually go after the indie stores/designer, vintage, swap meet, before going to major brand name stores."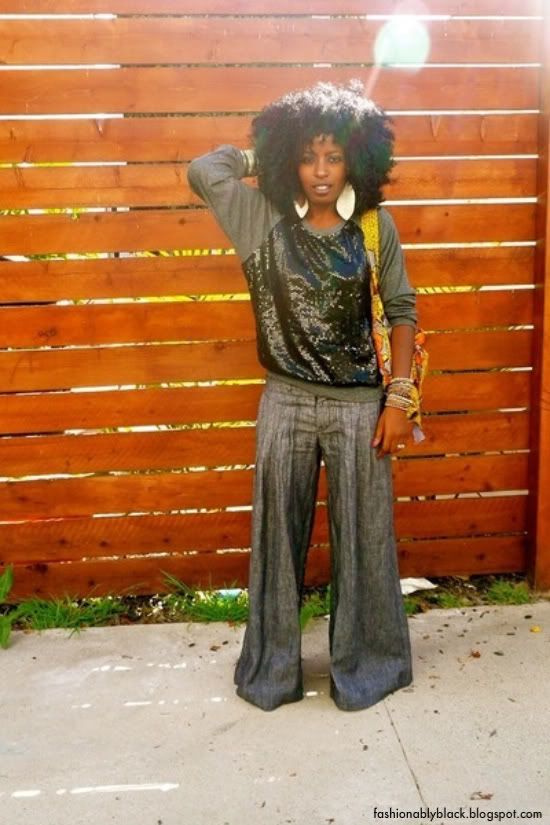 What is the best way to look sexy without crossing the line?

"I think people often confuse being sexy with revealing. While that will/may get you attention, it's usually the wrong kind. Being sexy is all in your attitude. Your confidence level, the way you carry yourself. It translates into your attire. You can be sexy wearing a trash bag."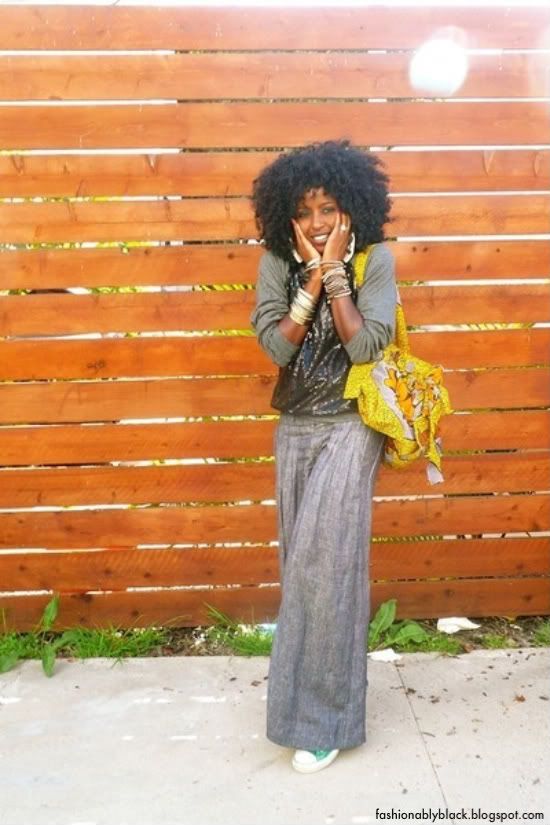 "Well, I wear a few hats. I own a boho line called WeWe Clothing, http://www.weweclothing.com/. I also own a fashion and lifestyle blog, which is doing really well (thanks to you all) called Style Pantry. I post my daily looks, finds, lookbooks from your favorite stores, etc. I'm working on a new collection and collaborating with another designer. I'm also a wife and mother of three."

How to Wear Wide Leg Pants

S

urviving the style trenches for decades, wide leg pants are an ultra chic way to make a bold statement. Unlike its flare and bell bottom cousins, the voluminous nature of these trousers extends from hip to hem. Take a hint from our lovely nista; whether denim or khaki, prints or pastels –these spacious slacks are sure to make any ensemble a bona fide winner.

Decked out head to toe in olive green, our beautiful nista is the epitome of military chic. Her wide leg pants are perfectly balanced with that incomparable oxford shirt and matching tie. Adding definition to the look, she neatly cinches her waist by knotting the accompanying belt and tucking in her menswear inspired blouse. That gorgeous oversized cognac tote and amazing leopard print heels aptly compliment this avocado hued look, while the collection of bangles and bracelets provide a glamorous, unmistakably feminine touch. Like the uber masculine vibe of this outfit? Add your own twist by sporting a pair of roomy trousers with a form fitting vest in a cool shade like plum or navy. Top it off with an androgynous fedora and a chunky wood necklace for an ultimate head turning impact.

One of the perks associated with wearing wide leg pants is its ultra relaxed fit –an ideal fashion pick for a lazy afternoon in the park or even brunch with mom. Go for a contemporary feel, like our gorgeous nista by slipping on an ample jumpsuit in a fun geometric print. In this look, the circular patterns of crimson, honey, carrot and baby blue beautifully spice up her one piece garment. Throw on a pair of jumbo sunny shades, bangles galore, and a lovely embroidered fringe cross body bag in a charming shade of wheat similar to this stylish lady, and you'll be ready to take on the world.

For her final look, this nista dons a pair of floor length colossal pants in a distressed pewter rinse. Even in these massive trousers, the dark wash provides a slimming effect. Above the waist, the ebony sequined shirt and assortment of bangles gives a hint of fabulousness to this casual everyday look. Her mustard print shoulder bag beautifully compliments this charcoal ensemble, while the lime green sneakers offer an unexpected, yet playful touch. Don't be afraid to experiment in your own closet -add a splash of glam by slipping on a gorgeous pair of stilettos with those comfy wide leg trousers.





Do you like to wear wide leg pants?
What do you like to pair your voluminous trousers with?