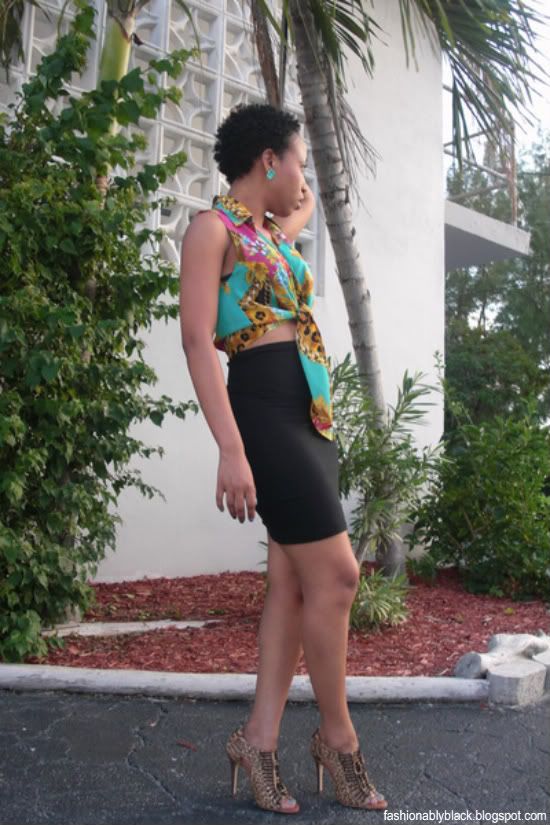 What's different about your style?
"My creativity with my clothing, I play around a lot with them. I'm very experimental and sometimes daring. I have a lot of D.I.Y. pieces. I love vintage pieces. I can go from girly to punk rock. My style is non-structural. There really isn't a word I can find to describe my style, but just like the song says, I'm Every Woman, it's All In Me."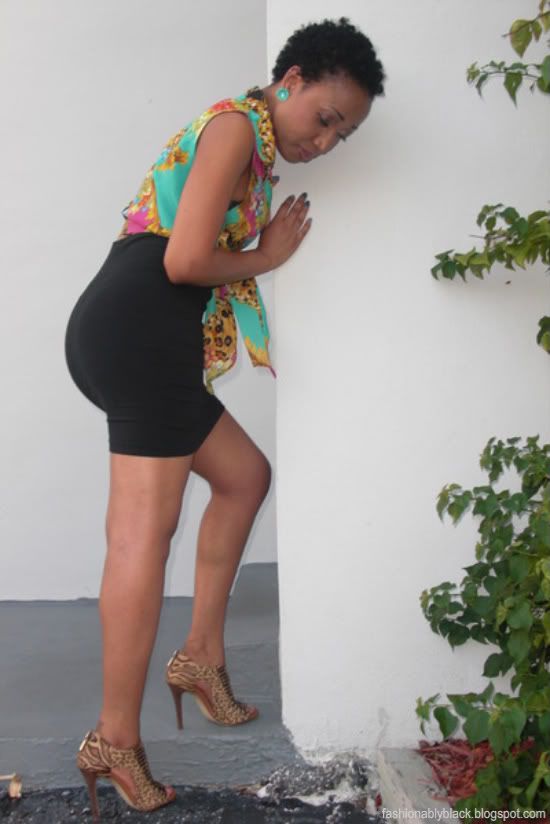 Do you let others borrow your clothing?


"Yes, but only a chosen few, such as my sister and cousin. Most friends have disappointed me by not returning them or not giving them back in the condition they were loaned."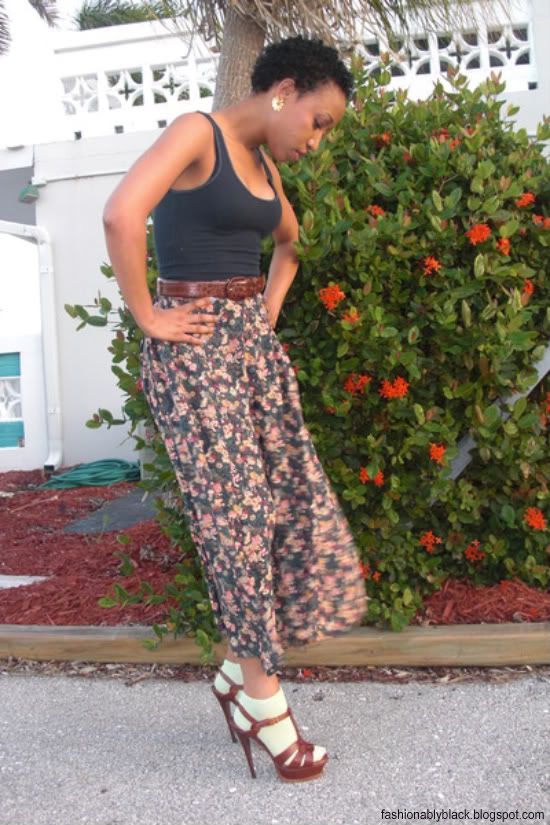 Favorite way to wear a scarf?
"I actually have three ways that I like to wear my scarves: the classic loop, the belted look, and the side bow."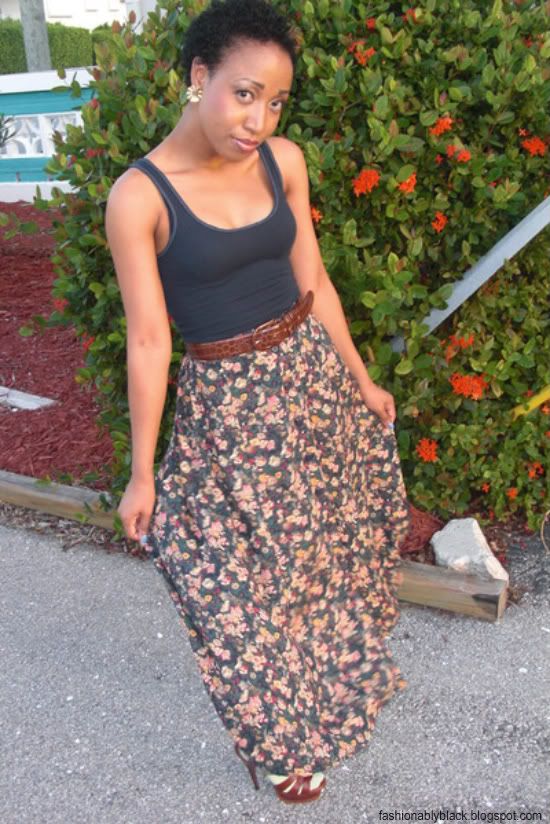 Do you enjoy shopping in your own closet?
"I do, but wish I'd do it more often. Sometimes I buy stuff that I don't even remember until I go back and realize it was there all along; a pleasant surprise! Yet, as a business owner, I'm always on the go, so I usually find it easier to run to the mall and grab something. Sick right? I know."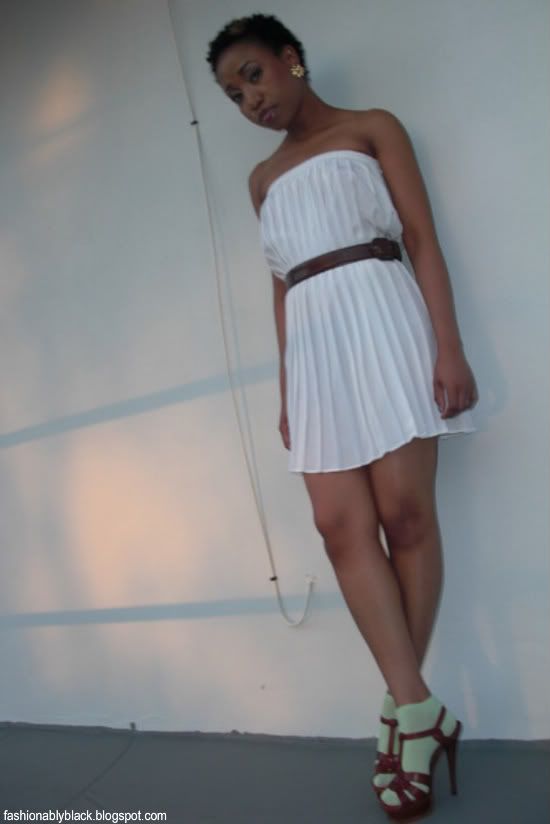 Someone copies your look. How do you respond?
"Well, I believe that there is a thin line between inspiration and duplication. I put myself out there to inspire others just like I've been inspired. I don't mind being copied or the source of one's inspiration, but I do feel you should add your own flair to it!"
N

o longer content with simply rounding out an ensemble; now more than ever, shoes are creating a bold standalone statement –one stylish step at a time. As today's gorgeous nista illustrates, it's time to toss dull footwear in the closet; instead slip on an eye popping impact shoe. Treat your feet to a pewter ankle boot wrapped in a gang of flashy zippers, chunky wedges with a slew of syrupy bows, or a cute peep toe covered in sequins galore.

For this nista's first wardrobe pick, that skyscraping heel with a charming peep toe and sleek cutouts along the arch provide an enticing and sensual flair. As well, the feisty animal print makes a dramatic impression. All dedicated nistas understand, items with accents like zebra or leopard fundamentally do not match with anything, thus the style possibilities are endless. Pairing the stilettos with a simple hip hugging black pencil skirt and multicolored tie up sleeveless blouse is the perfect way to top off this stellar look.

In a previous interview, a stylista laments about not being able to make the oh so trendy socks with stilettos look work for her. Well, today's nista effortlessly pulls the fad off with towering coffee hued heels and pale ankle socks. The darkness of her strappy shoes beautifully contrasts against those light toe warmers; providing an instant highlight to her feet. As our nista demonstrates, this stellar tootsie combo is versatile; she teams it up with a cute floral patterned skirt, simple black tank top, and slender coffee belt in one instance, then slips on a romantic pleated snowy dress and chic ebony belt in another.



How do you like to wear statement shoes?