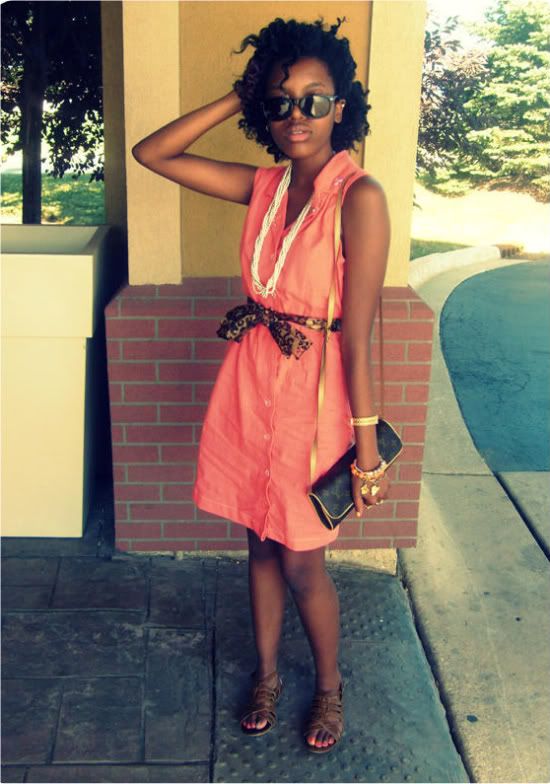 When did your unique style start to develop?
"About three years ago when I went to a new school, I decided I wanted a change. I started putting things together differently and I stopped over-matching. The artists I started listening to, like M.I.A., definitely made an impact. When I first started developing my style, I was super inspired by the 80's. I loved big hair (still do), bright colors, Vans, and piled-on jewelry. Now, as I am getting older, I am approaching style at different angles. I still love the fun 80's, but I want to dress up a little more. I don't mind wearing black or grey with pops of color. A couple of years ago, I thought that wearing the color black didn't fit me or that I wouldn't stand out. I now know that one can pretty much pull off anything as long as they have the confidence to back it up."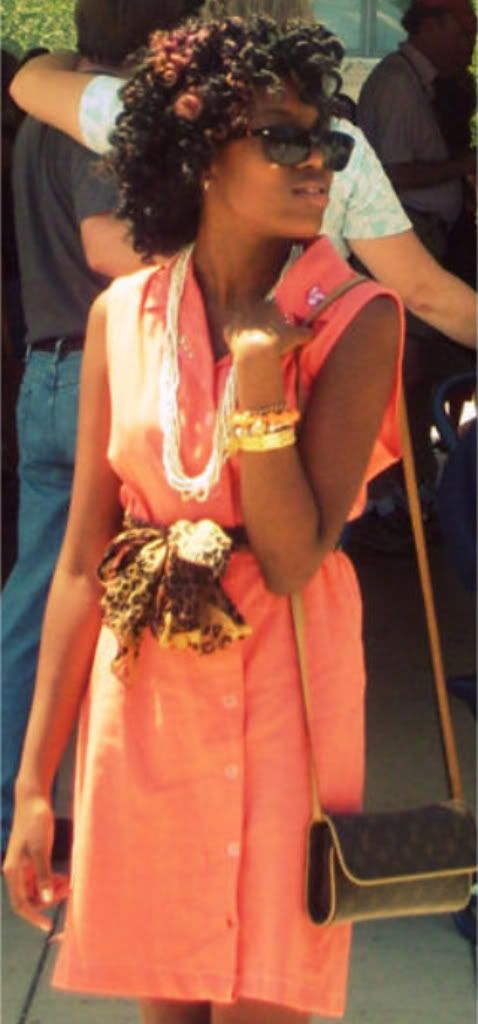 Anything in your closet you regret buying?


"I can't say that I do. When I buy things and feel regret right after I leave the store, I just think to myself, 'I'll make it work, there must be a reason I bought it.' More often than not, I regret NOT buying things."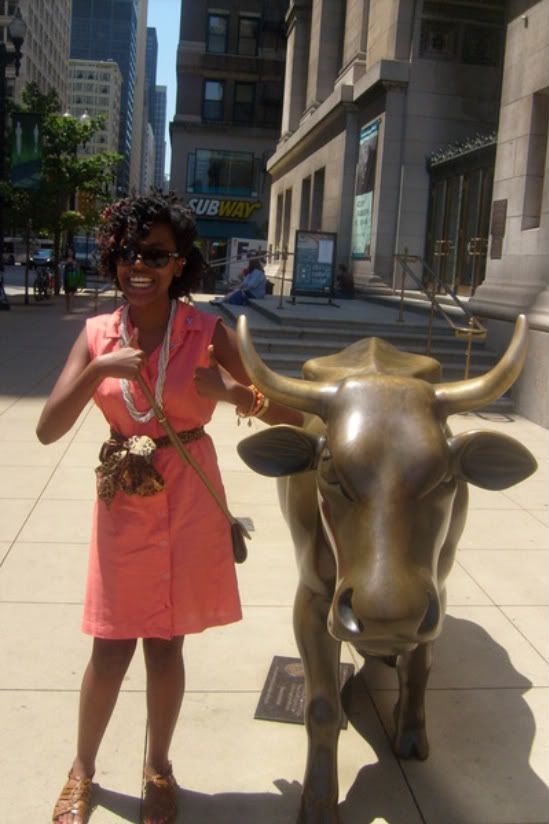 Most fashionable show on television?
"I love Project Runway! I always find myself making things or putting together outfits as they are doing the challenges. Other than that, the only current show about fashion that I watch is How Do I Look on The Style Network. Ironically, that's a show about people with not so great fashion gaining a better sense of style. There's nothing like a great transformation. The host, Jeannie Mai has cool style and awesome black hair with an undertone of blue! To be completely honest, old sitcoms like A Different World and The Cosby Show (one of my style inspirations, the character Denise Huxtable, was on both) suit my taste just fine."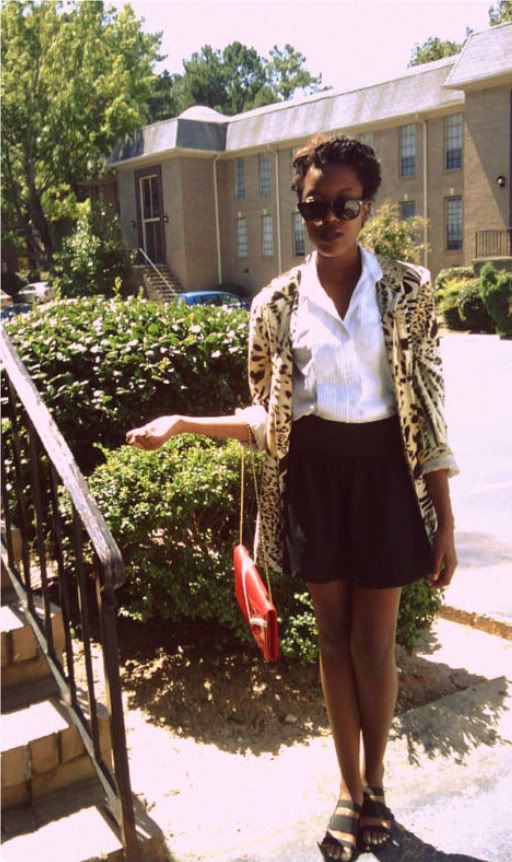 "If I don't know what to wear I end up wearing ____________."
"Black skinny jeans from Urban Outfitters, a simple tee, any of my various blazers or cardigans, Doc Martens, and a piece of jewelry; my safety pin necklace or my armor style ring are perfect for outfits that are thrown together in a short amount of time."



How do you feel about mixing black and brown?
"Black and brown can be an interesting combo. I think that it can easily be pulled off in a mixed prints look. For anyone that is not sure of putting the two together, I say that it is safest to start with a leopard or cheetah prints. It's a fool-proof way to sneak both in. After that, you can add as much or as little black and brown as you want!"

What to Wear to a Fashion Show
O

f course, we could not let one of the most stylish times of the year -New York Fashion Week, slip by without mention. Whether you are scheduled to attend some of the closing festivities or patiently waiting for next season's celebration, we're here to help refine your sartorial choices.





Outfit


Remember YOU are not sashaying down the runway, so don't feel the need to sport an haute couture masterpiece. Opt for a timeless and sophisticated look. Dresses are an easy way to elegance; don one in a bold color like carrot and you'll be a style standout just like our nista. Topping her button up garment off with a leopard patterned bow offers a taste of spice; as the band of ivory necklaces casually keep it all together.


On the other hand, if you crave chic layers, experiment with a funky blazer. By wearing a head turning cheetah print stunner for her second look, she breathes new life into an enduring wardrobe staple. Tempering the bold jacket with another closet essential –the fresh ivory oxford shirt and a coquettish black skirt, she's ready to hobnob with the fashion elite.


Shoes

Fashion shows are a prime time to throw on your higher than thou stilettos. After all, those tooties will receive a much needed break as you sit with all of the glitterati drooling over the must haves of next season. Of course, if flats are your favorite, then exuding a powerful fashion statement is achievable like today's nista. Those charming coffee colored strap sandals perfectly harmonize with her carroty hued dress in the first photo; while her chic sable flats in the second sartorial selection aid in completing this urbane ensemble.


Bag
Of course, a chic bag fully equip with your phone will satisfy the urge to text your bestie after eyeing all those jaw dropping gowns storming the runway. Both of our nista's selections –the petite Louis Vuitton chocolate clutch and that slinky scarlet shoulder bag, provide loads of fashion and function under the star studded tents. Grab whatever tickles your fancy, but leave the knock offs in the closet. Try upping the style quotient with a fab designer handbag in a pulsating hue –it's sure to leave voguish tongues wagging.
Did you attend any NYFW activities?
Did you attend FNO in your town?
What did you wear?
Who had the best collection so far?