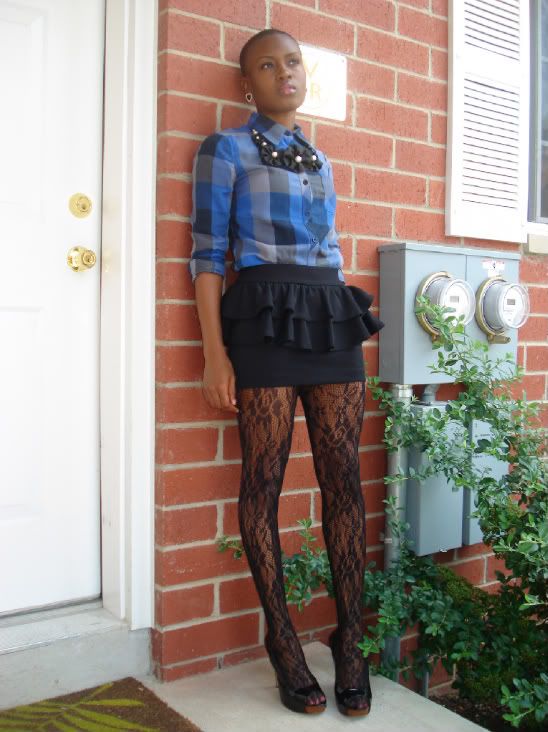 What is your most memorable fashion moment?
"My memorable fashion moments are often times when I have to get dressed in a quickie and put together a fashion master piece, so comfortable and so chic, that I could've never created it the night before! I'm always so impressed at my ability to do that!"

Does your interest in fashion extend to other areas of your life?
"If you are asking do I desire someday to be in the fashion industry –a designer, a model, etc … definitely not! I just love clothes and shopping! I love to have clothes in excess, I hate being that person who looks in their closet and can never find anything to wear! Following trends is just a hobby of mine, obviously not a very healthy one; I fear I'll become addicted!"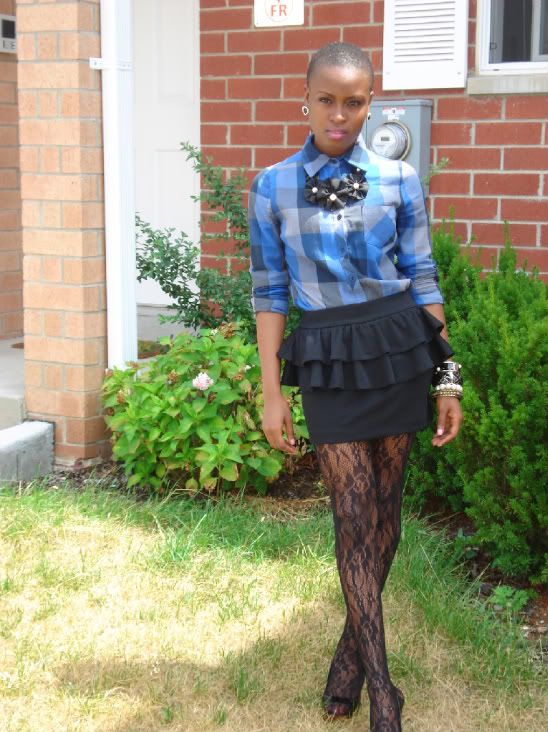 What do you do when your clothes don't fit?
"I love it when I'm swimming in my tops; I guess it gives an illusion that I'm slimmer than I really am! My favorite thing to do with big clothing is to cinch it up with a belt, for a more put together look or to let it hang loose, which creates a more care free and cool look! I almost never buy bottoms where the waist lines are big, but I love loose fitted pants like sweats and harems."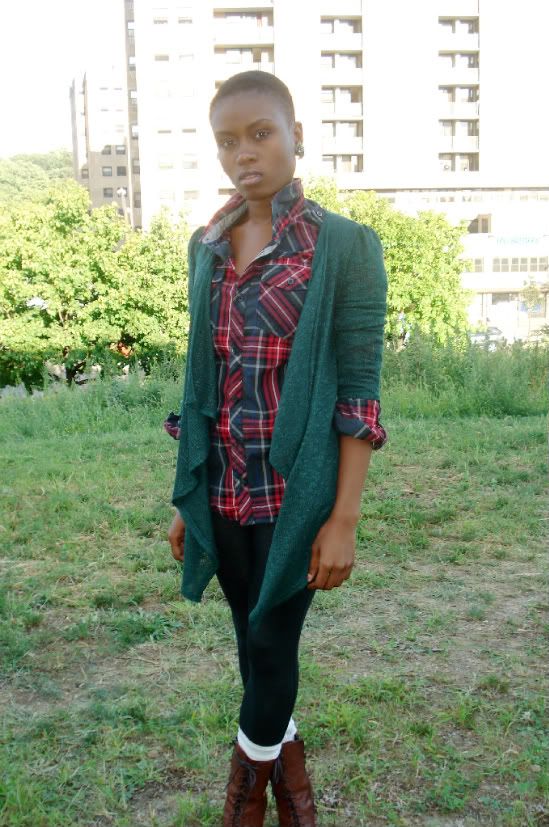 What things do you look for when buying quality items?
"I can't always tell off the bat whether the materials or clothing that I purchase are of good quality, but after a wash or so it becomes obvious. I wish I could say the more expensive an article, the better the quality, but that's not true in all cases!! However an article that is flimsy as oppose to sturdy is probably not worth getting, chances are it will shrink or look old after just one wash! Clothing with loose threads is also a sign of cheaply manufactured products. I'm not against non quality articles; honestly I buy quality and non quality. Recognizing when a product is not of quality and applying the gentle care that it needs in order to sustain it is key to buying non quality clothing!"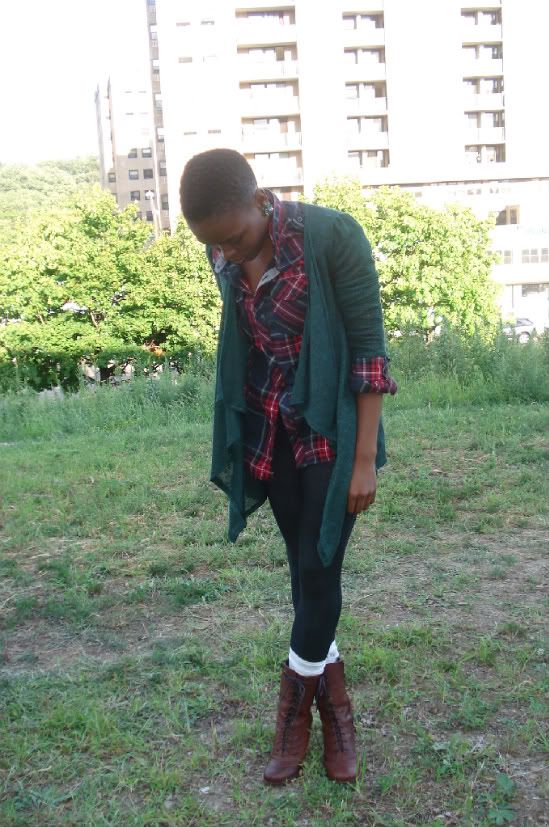 "My favorite type of shoes I would have to say are shoes with thick heels, thick platforms, and wedges [whether boots, sandals, sling backs, peep toes, etc]. I find them to be more manageable and comfortable since I'm an amateur when it comes to walking in heels. Shoes with thick platforms are just the absolute BEST, because they give an illusion that the shoes are really high, but in reality the in-step is not so steep and so you often get sexy but comfortable!"
Two great ways to flaunt your legs this fall
T
hink you can only show your gams on warmer days? Think again. Don't shove those cute summer dresses into the back of your closet just yet. Autumn is the perfect time of year to highlight your lower limbs. In the second installment of our
Transitioning to Fall
series
, we turn our attention to leg wear options for the upcoming season. From textured tights to form fitting leggings and highly saturated stockings, fall hosiery offers a multitude of ways to express your stylish side.
For our beautiful nista's first sartorial selection, her textured ebony lace tights are the highlight of this stunning ensemble; while the upper portion of the look –a two tiered solid black skirt, checkered peacock blue blouse, and chunky floral necklace, are relatively simple pieces. As this nista proves, basic is best when pairing garments with textured tights. Opt for a flirty monochromatic dress in burgundy or an unadorned ivory silk blouse with your ornate hosiery. As always, keep your size in mind while venturing into textured stocking territory. Petite nistas, lean toward tinier patterns that compliment a smaller frame; while bigger patterns aptly compliment larger nistas.
If textured tights are not your thing, try an explosion of color. While donning a neutral shirt or skirt, spice up your outfit with hues traditionally associated with the season –plum, orange, mustard, and olive. On the other hand, go for caramel, sable, or charcoal stems when sporting color on top.
Let's focus on our glamorous nista's second look, in which she sports another fall leg wear staple –leggings. A casual item back on the style radar, these hip huggers present a smorgasbord of sartorial options. However, balance is key to making it work. As this nista so fashionably proves with her olive cardigan, skin-tight leggings look best with long and loose tops that cover the derrière; so save the snug shirts for another ensemble. Of course, no chic outfit is complete without a killer shoe; today's nista does not disappoint in this arena. Tucking her leggings into a comfy pair of chestnut lace up booties provides a relaxed yet modish vibe, perfect for the busy stylista on the go. Instead of boots, you can team your body-hugging trousers with some charming flats or even a simple pump.
Will you wear tights this fall?
Are leggings apart of your wardrobe this season?